856-600-0951
Medication-Assisted Treatment Near Cherry Hill
Addiction treatment differs for everyone. As a facet of our various treatment programs, The Counseling Center supplies Medication-assisted treatment (MAT) for Cherry Hill area individuals. This effective method helps numerous people manage withdrawal symptoms and suppress cravings that compel them to resume their substance use. Under the watchful eye of our skilled clinicians, you can receive medication treatment to help you advance in your addiction recovery and fulfill your end goal of lasting sobriety.
How Can Medication-assisted Treatment Help?
Medication-assisted treatment uses FDA-authorized medications to ease the symptoms and compulsions of substance addiction. We understand that cravings and symptoms of withdrawal are uncomfortable and make it a challenge to overcome substance use.
We battle those urges with prescription medicines such as Suboxone and Vivitrol. Our licensed medical staff will work with you to establish your appropriate medication and dosage level. Throughout your MAT in Cherry Hill, we monitor your response to the medication to make certain you don't have unpleasant side effects and you continue to receive the treatment on the proper timeline.
Medication-assisted treatment is most beneficial when integrated with accredited therapy, support groups, and established sober habits. The Counseling Center near Cherry Hill is proud to provide this extensive measure of support. We merge medical and mental health care to treat the "whole you" and battle substance addiction from every angle to provide a better likelihood of recovery.
Suboxone And Vivitrol For Medication-assisted Treatment
The Counseling Center utilizes prescription medicines including Suboxone and Vivitrol to stave off urges and relapse during alcohol or drug use recovery. Here's why we trust these medications for MAT near Cherry Hill.
Daily oral medication for opioid addiction
Obstructs brain receptors to halt cravings
Safe to use long-term under competent Medical guidance
Minimal possibility of addiction
Monthly injection for alcohol and opioid addiction
Inhibits the brain from experiencing gratification from drug or alcohol use
Safe for longer duration use under licensed medical administration
Non-addictive
Why We Provide MAT In Cherry Hill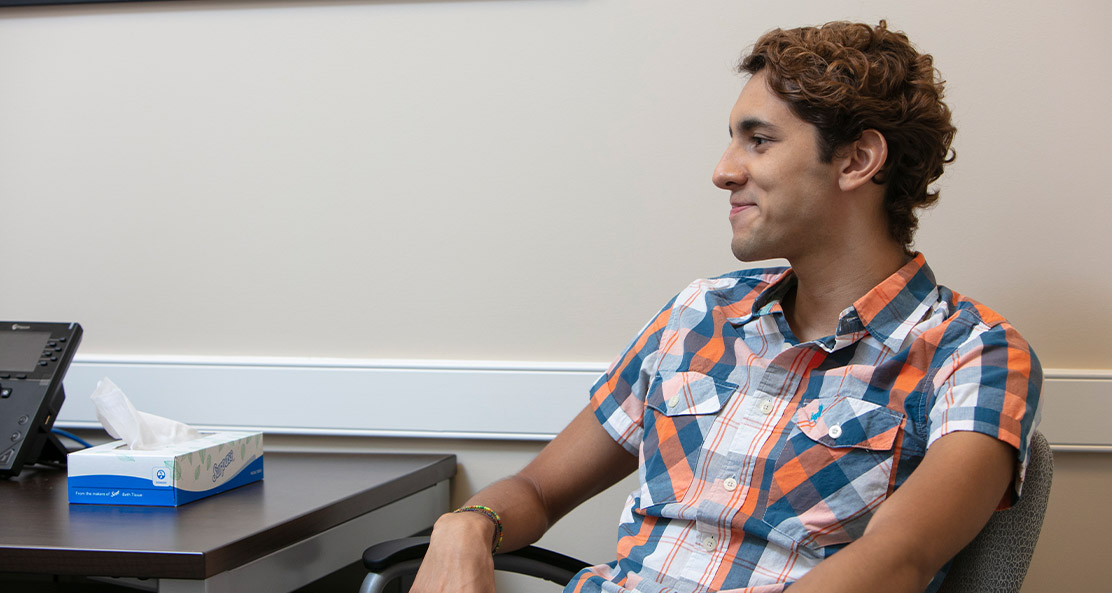 Providing Medication-assisted treatment near Cherry Hill is one of the ways The Counseling Center stresses the importance of patient-centric support. For many people, mitigating cravings caused by addiction gives them an extra leg up in recovery, and we strive to find approaches that promote a life of sobriety.
MAT provides several prospective benefits for substance use recovery:
Diminishes symptoms of withdrawal
Halts cravings
Helps avoid a relapse or overdose
Allows you to regain your focus on recovery
Provides an increased chance of long-term recovery
Offers a treatment option that easily incorporates into your daily routine
Who Is Eligible For Medication-assisted Treatment in Cherry Hill?
As is the case with every treatment at The Counseling Center, we work closely with you to explore methods that accommodate your exact circumstances. If you are participating in therapy, but the physical difficulties of addiction continue to hinder your advancement, we can have a conversation about your eligibility for Medication-assisted treatment.
We'll evaluate your current state of addiction, psychological and physical state, and any existing co-occurring disorders. MAT is suitable for patients who
Are stable medically
Suffer from opioid or alcohol use
Still suffer from severe cravings
Are open to addiction therapy
If you qualify, we'll discuss your MAT objectives and incorporate that treatment into your individual plan of care.
Request Help Now For Substance Use Disorders
Interested in getting medication-assisted and psychological support during addiction recovery? The Counseling Center Cherry Hill is here for you. Dial 856-600-0951 or fill out the following form, and we will respond in a prompt manner, regardless of the time of day.