856-600-0951
Drug And Alcohol Use Counseling Services Near Briston
The Counseling Center is your source for various substance use-focused counseling treatments to treat both the substance use and the psychological aspect of addiction. The options at our outpatient treatment center near Briston make it more convenient to balance treatment with your daily life. You'll attend therapy sessions conducted by our experienced professionals to enhance your mental health and coping skills. And because every individual is unique, we customize your treatment to be of the most benefit to you.
Go Forward With Alcohol And Drug Counseling On Praesum's Continuum Of Care
The Counseling Center is one part of Praesum Healthcare's network of addiction treatment services that provide a full continuum of care to help you in your recovery. Since 2004, Praesum has stayed true to its mission to perform skilled, customized substance use treatments at our accredited facilities. Our belief is that you find a greater likelihood of conquering drug or alcohol use when treatment is customized to your unique needs.
As a large section of the Praesum family, The Counseling Center at Cherry Hill helps you with substance use outpatient therapy near Briston. People typically advance into our care after completing detoxification or inpatient substance use facilities. We help you build a healthy life with reliable therapies that address related disorders usually present with substance use. Separating The Counseling Center from inpatient treatment, you can plan sessions around your work and family responsibilities and are able to sleep in your own bed at night.
We Have The Right Outpatient Treatment For Your Recovery
The Counseling Center's outpatient programming helps you work on reaching your health goals. We have various offerings, from Intensive Outpatient Programs to communication skills instruction. Once you speak with our clinicians and undergo a full evaluation, our skilled staff will help you understand which treatments make sense for you.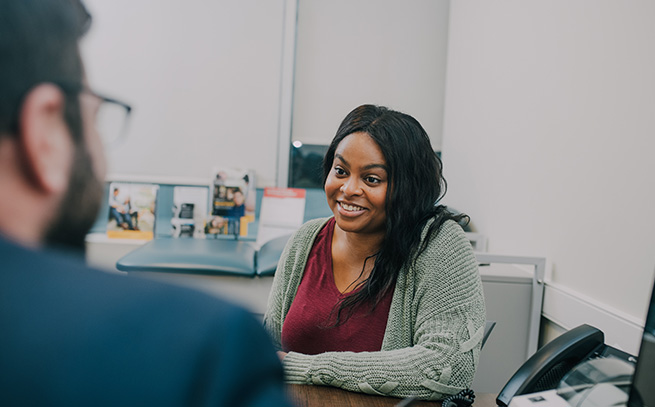 Intensive Outpatient Program
Our intensive outpatient program (IOP) in Briston lets you balance substance use support with your regular responsibilities. We recommend this choice if you have completed a residential rehabilitation program and would like to build on what you learned there. In IOP, you attend no less than three group therapy sessions and an individual session every week.
Mental Health And Substance Use Outpatient Program
Our usual Outpatient Program at The Counseling Center employs various therapies to treat any existing mental health disorders and aid your continuing recovery work. Most individuals in this program attend group therapy three times weekly and have a customized schedule for family and individual sessions.
Medication-Assisted Treatment
The Counseling Center's medical experts might talk to you about Medication-assisted Treatment (MAT) if cravings or withdrawal symptoms might hinder your road to recovery. We might maintain FDA-approved medications as needed.
Our Outpatient Therapies Near Briston
To help you progress through recovery, The Counseling Center offers these treatments and therapies:
Individual Counseling: Identify your triggers regarding drug or alcohol use and improve your mental health under the guidance of a licensed therapist in a private setting.
Group Counseling: Get support from others who are experiencing the same stage of recovery. You'll attend group therapy with a professional therapist and no more than 15 people.
Family Counseling: Recovery from addiction includes not only you, but your family and partners. A counselor can help family members handle the difficulties of substance use recovery while fostering improved communication and trust.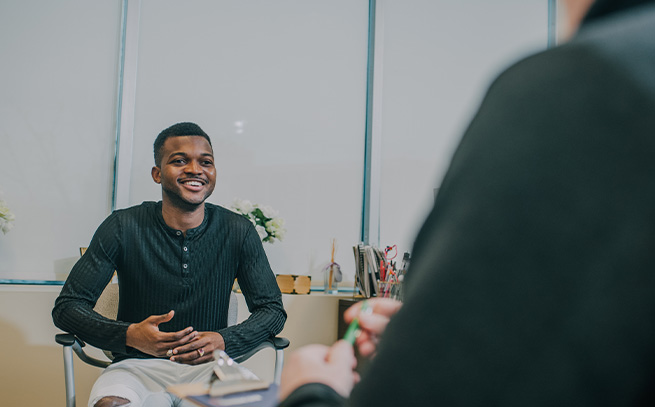 Expert Mental Health Treatment Near Briston Through The Counseling Center
For many patients, there is a powerful link between mental health and substance use. Our accredited clinicians can help you identify and manage the co-occurring conditions or trauma that have led to substance use. These might be things like:
ADHD
Anxiety
Bipolar disorders
Depression
Post-traumatic Stress Disorder
Obsessive-compulsive behaviors
You can address mental health with many of our therapies and treatments close to Briston:
Cognitive behavioral therapy
Dialectical behavioral therapy
Motivational interviewing
Trauma-informed therapy
To complement your therapy, The Counseling Center has skills classes. These sessions focus on vital life skills, like anger management, interpersonal skills, and coping methods. Our psychologists can also prescribe and administer medication for mental conditions.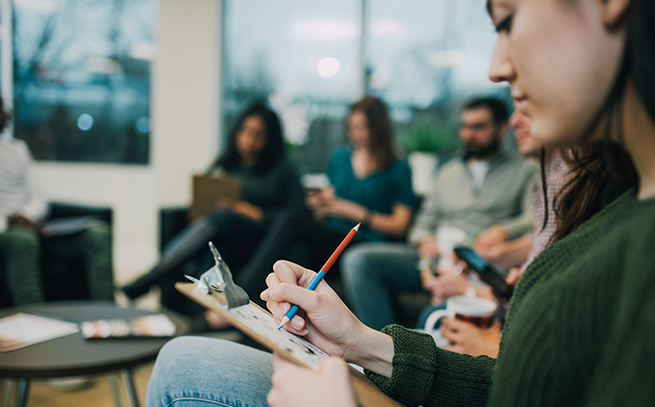 Call Now For Outpatient Substance Use Treatment Near Briston
Treatment for substance addictions and mental disorders can take many forms, and we can help. Call 856-600-0951 or submit the form on this page to get immediate help. We respond 24/7, so you can get help now.